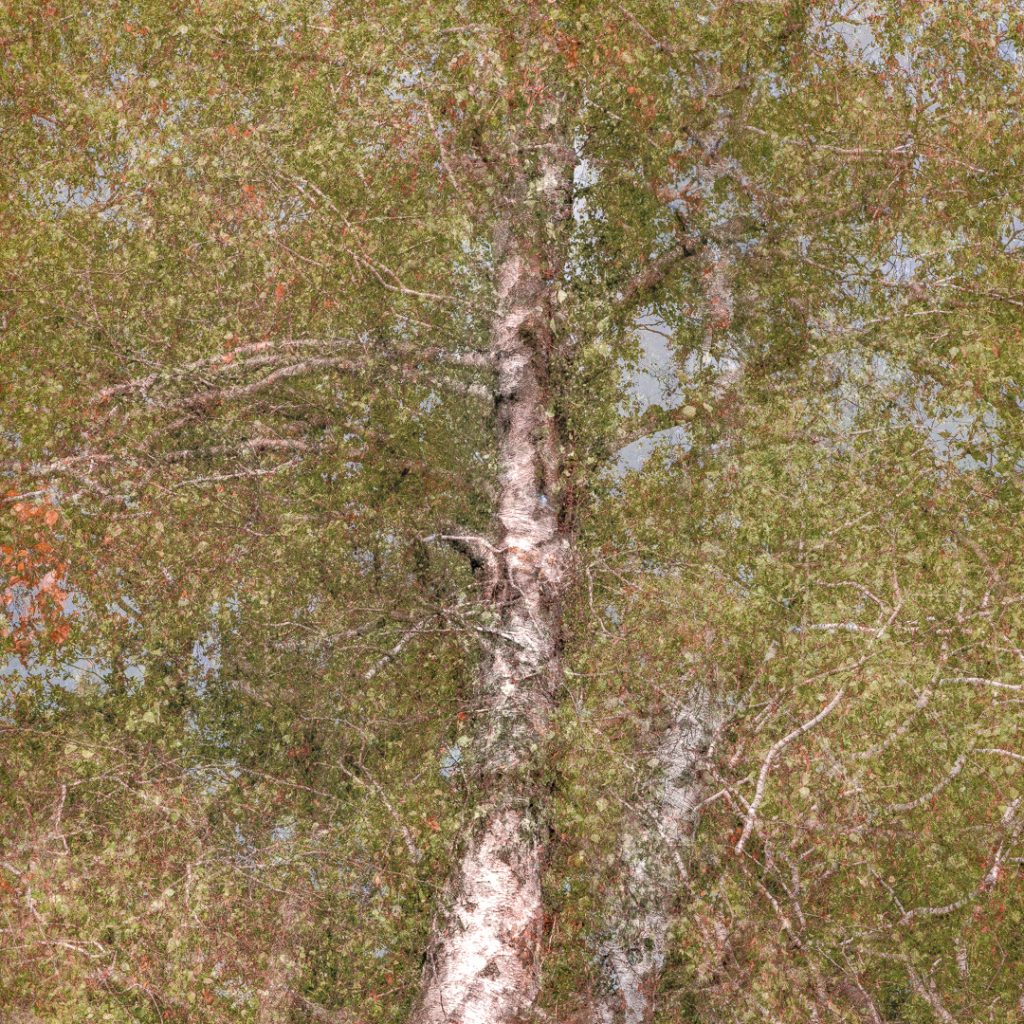 Berk / Birch
Berken zijn een van mijn favoriete bomen. Het grafische karakter van de stam in combinatie met die kleine blaadjes spreekt me aan. Met name in de herfst, als de bladeren geel kleuren kan ik daar extra van genieten. Met zijn grafische eigenschappen, triggert de berk me keer op keer om te experimenteren met de camera. Bij deze foto heb ik meervoudige belichting toegepast.
———————————————————————————————————————————————————————————–
Birches, one of my favorite trees. Especially the barks graphic character, in combination with those small leaves is appealing to me. In autumn, when the leaves start colouring yellow, that's when I enjoy them the most. With it's graphic personality the birch triggers me, time after time, to experiment with the camera. This picture is a multiple exposured image.