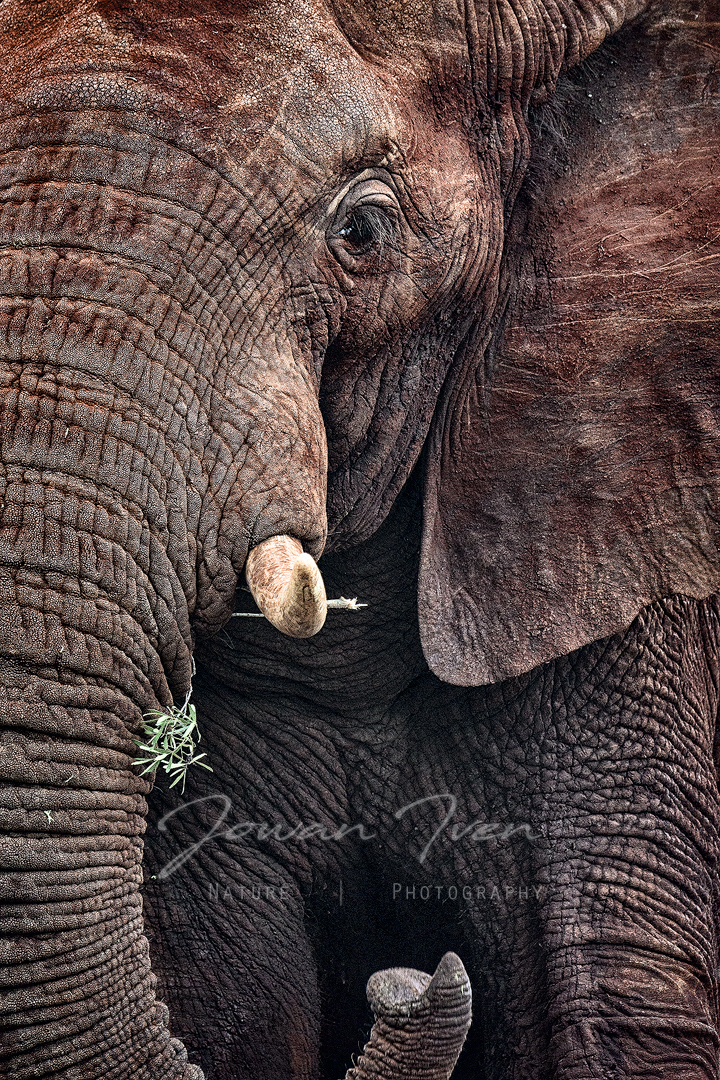 Zimanga Game Reserve
South Africa
Deze olifant stond wel heel erg dichtbij. En dat was het niet alleen. De landrover werd ingesloten door een groep olifanten waardoor de gids zich toch wel enigzins ongemakkelijk begon te voelen. Achter ons liep de weg dood en voor ons werd het pad geblocked door deze prachtige grote zoogdieren.
———————————————————————————————————————————————————————————–
This elephant stood very close to our landrover. The vehicle was surrounded by several elephants and that made the guide feel very uncomfortable. The car was parked in a dead ally and the only way to leave was blocked by these magnificent animals.